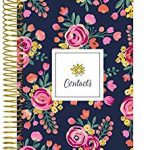 Every year I make a list of family new addresses. I add in those friends from a class reunion. Then the list expanded as I move different places. So I needed  to put all of these contacts together in one spot so in a jiffy I could send a card out.
Most of us keep these records in different places like on our phone, in spreadsheets, the trusty paper address book, but are they ready to send a card at a moments notice? And why a card? Because people love getting cards in the mail! Don't you? Why you ask?
I love getting once a year Christmas cards from people whom don't keep in touch with through the year.
I think its awesome when I get a card from someone like that on my Birthday!
How about that business list you have that keeps growing?
Maybe to get you name out in front of potential customers or clients for instance in the Real Estate or Insurance business
Christmas card for thanking that one person for being on your team this year?
But you feel you just don't have the time to go the store to find, write, stuff, stamp and mail it out to them…….and you want that personal touch and not just an e-card?
Well…I have the answer and I bet you guessed it! Yep —Send-Out Cards!

And if we use cards in some way personally or for business, and wouldn't be neat if you could leverage another income stream? Send-Out Cards has that covered also! You can check all this out and more at http://www.appreciationpros.com/. Listen to the First Look and Products videos and you will see how simple it is.
Then Contact me and let's get you going!  For a limited time I have a few gift accounts I will give away. And I will help you get your 1st card sent and then you will be hooked! 🙂
PS: This is a GREAT contact management tool! The system helps you organize and reminds you when to send your cards out. You can attach a gift also! So simple! You will love it!
Talk soon…..