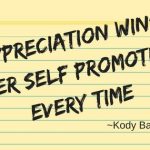 Does your customer referral program connect and inspire referrals for your business simply because your relationship is built on love and appreciation…not money?  Well if not, it's time to do so!  It is a such a crazy powerful way to connect with others!
What? You don't have a customer referral program? Well girl (of guy), it's about time to get one! 🙂 🙂  It is one of the best ways to show customer love for sure!
And ….Everyone will be talking about you and your products. You will be giving them something inspiring to talk about on FB! You will be the talk of the town 🙂 🙂
What makes a good customer referral program you ask?
Well —it builds relationships by showing appreciation! And it keeps your customers thinking of you….cause we all know that if you are not staying in front of them…someone else is right? And it so creates trust and credibility! And when they tell a friend, word gets around fast, right?
Now you can set up your customer referral program in many ways. Then most common one I have seen many use is $$ off or a free product. This is a great way for most product and service based businesses. Have you used this? What are your successes? I used it for some time then I discovered my favorite way….
So….Imagine the gigantic exciting power in sending a thank you card with a small gift, thanking them for the referral! Even if their referral never becomes a client of yours, you have made a friend and believer for life. And yes I believe SendOutCards is the best way to follow up. You will too once you give them a try! Send out a card on me!
Does your customer referral program work well? Please share with us!
Like this post? Awesome! Please like and share with your friends! And I'd love to hear from you..please comment below..