Where has all the CustomerLOVE gone? What has LOVE got to do with it anyway?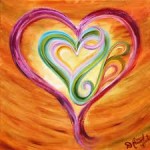 Have you ever had an experience as a consumer that just made wonder if customer service was a lost art or skill? Have you ever been shopping for a pair of shoes and you asked the sales-person for help, and you were treated like you were inconveniencing them?
Opposite spin…have you actually received an honest-to-goodness hand-written thank you note in the mail from your sales-person?
I have had both of these experiences. And let me tell you, opening that hand-written card made that shopping experience the most awesome shopping experience ever! I still remember it like it was yesterday!
So….let's bring back CustomerLOVE  to all of our clients and customers!

I use Send-Out Cards as my main tool and it opens up all sorts of awesome ways to stay or get in touch. What do you use?
There are so may aspects of Nurture Marketing like creating auto-responders, email and card campaigns which help you get in front of more leads and prospects, and keep in touch always with your current clients and customers. You can followup with the person who last bought from you 2 months ago.  You can take the opportunity to up-sell your services of let customers know of your new products.
How are you interacting with your clients and customers on your social media platforms?  How do you schedule your post content? Do you re-purpose and leverage your content, creating posts, E-books, Kindle books, and Audios from your already written content?  
Did I mention it's all about CustomerLOVE?

After all, our goals are to have happy clients and customers
right? Showing CustomerLOVE will do this!
"You don't just accidentally show up in the World Series"  ~Derek Jeter