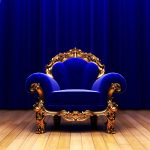 Don't make the all too common mistake of forgetting about your current customers. Too many small business owners make the sale and mistakenly think that their job is done.
Your current customers and clients are your most valuable asset. Treat them with a bit of extra TLC by paying extra attention to them, giving them special offers and discounts and rewarding those who are loyal. When you treat your customers well, up to 30% will purchase from you again and again.
Try a little Nurture Marketing with them. Give them CUSTOMER LOVE! Once they become customers, a nurture program keeps you in contact with them and encourages them to come back, buy more and send you referrals.  Create a relationship with your customers/clients and they will become raving fans for you!