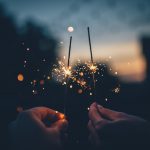 Yesterday I was reading through some old magazine articles. I found lots of fun crafts to do, recipes to try, and this awesome advice:
Promote yourself and not just the company you represent when you are working direct sales (for instance). We all know people buy from people then know, like, and trust!
Regardless of  how your prospect found you online, you are one of thousands of sales people/distributors/ who are promoting the same service or products?  Why should they choose to work with you or join your team? What sets you apart from everyone else? Promote the YOU you are! Put your personality style in it. Add a twist. Put your sparkle in…
I know this is short and sweet…but sometimes I am just am… LOL..