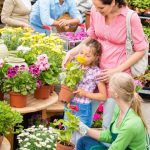 What do you think? Is there customer service in the job hiring market?
Do job candidates deserve to hear the bad news versus no news when they are not chosen for the job? Especially after a face to face interview?  Really?
Whether the interview is online, in person, or at a recruiters office….I believe the company should always have the common courtesy to let you know one way or the other. Often times I will ask them to. Yes, I have been in a few interviews myself. Haven't most of us?
Sometimes you get the nice email back that says to assume if you haven't heard from us in a few weeks, that you haven't got the position. I guess that's okay but still doesn't feel right, does it?
I also believe that it is a reflection on the company's or organization standards. Word gets around. Sometimes it feels  like a double standard.  They expect alot from you if they were to hire you, yet they don't hold themselves to the same high standards. Where did their customer service skills go? If you are a recruiter and you want talent, shouldn't you show your good side even if you are not choosing them? You want good talent right? Again words gets around.
I just know that when I am on this "side" ( of being the applicant), I deserve to be treated with great customer care skills. As does everyone. What do you think?