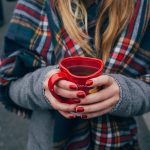 How do you bring Customer Love to your posts?  Here's some ideas!
Step 1 — Write your content with a passion! Get into it. Enjoy it. Deliver something people need to know and want to read. Give it some color and some life. Remember, your audience is alive too. HAVE FUN! Sometimes it is hard to get in the mood to write, but when that mood strikes..go for it! Write all you can!
Step 2 — Be human, engage, cause it's called social media for a reason!  State your opinion and be wrong sometimes. We all have beliefs and opinions. You may not be right, and sometimes you are just testing a theory or trying to stimulate a conversation to determine what is in fact right. Create engagement.
Step 3 — One more thing… put humor in it! If you can make yourself LOL, you're probably gonna get a laugh or several from others.
What has worked for you? Have your shown your customers love this week in this way? Drop me a comment below.