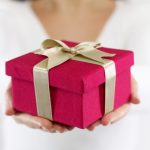 "You cannot give to others something you don't have."
How many times have we heard this?  I know I should do this (there is that word-"should")  but I don't always take time  to do it.  I get caught up in the day, in a project, and whatever needs to be done all too easily.
Recently, I have learned to wind down at least 45 minutes before sleep-time and pamper myself. I put lotion on my feet, giving myself a foot massage of sorts, I grab my favorite book or a new magazine and just climb into my warm, happy, inviting bed and get some much needed R&R. It helps!
I vow to remember to do this consistently.My gift to me…. Reminder: Give to yourself 1st! Then you can help others.
What do you do for yourself?