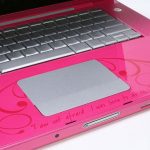 There are so many ideas your Virtual Assistant can do for you..share your ideas in the comment area below. Here are some from me….
 Research travel, hotel and meeting facilities.
 Update website content.
 Article and press release submissions.
 Update and manage your calendar.
 Transcribe 15 minutes of audio
 Basic research for a specific project.
Type handwritten notes from a seminar.
Tweet out some thoughts and ideas
Re-purpose your content
Schedule out all of your social media posts
Create images for your content
Call 15-20 of your leads
Mail merge 50-100 letters including stuffing and mailing (yes in snail mail)

 

Start creating your prospect list of 30 contacts

Create one of your Email campaigns.
Enter Data of about 100 contacts in an Excel spreadsheet.

 

Create a letter to send to a client or prospect.

Edit and proof a 5-7 page report.
Setup the process for an Ezine or newsletter
Balance a monthly bank statement
I bet you could keep on making the list…Care to Share?