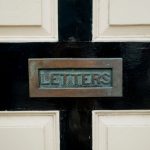 Did you know that the average email open rates don't exceed 20%?
This means if you are sending your customers some customer love on email that those emails may be going directly to trash? Or that your prospects may not be seeing your wonderful offers?
Did you know that personalized emails generate up to 6 times higher revenue per email than non-personalized emails do?
Did you know that you can be creating the most exciting and thrilling content and offers but if your emails are blacklisted (like a do not contact list for emails) by their company or themselves, they will never reach your recipients' inbox?
Maybe it is time to think beyond the inbox?
Research does show that an average of 10 touches is needed from the time your prospect shows interest in your products or service until they become a customer?  Did you know that the odds of a prospect becoming a customer are 21 times greater when contacted within five minutes after they have contacted you on social media?
Wow!  Now that's alot to think about right?  This is a great reason for thinking outside the box when reaching out to prospects or giving out some customer love.
What are your solutions around this?  Please share what is working for you..I would love to hear.
Of course you know my solution is using Send Out Cards.  By going to my website there you can send out a free card. I would be happy to walk you through that. Just reach out.