Time keeps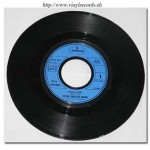 on slippin, slippin…what's that song that plays in my head….oh yeah..Steve Miller Band. Boy does that date me!  …slippin into the future….
That's what happened here in my blog….It seems like forever and a day since I wrote a post. Guess it's about time. Does that ever happen to you? Do you ever find you get all caught up in your day to day grind, no matter how fun it may be, and all of sudden realize it is almost November? The nights are colder, days are shorter, and winter is about to set in. I love winter in Oregon. Well I love Oregon anytime. I know some will think I am crazy but that is me. My home office overlooks a small wooded area so I love the watch the seasons change.
So what is it about time that makes it run so fast? We just get caught up on something and it's time to do it all over again. I just finished purging files both online and paper. Felt good to do so. Trying to stay organized is a hobby for me. I love the idea of it. Love buying office supplies. Sorting through closets, donating blankets, shoes, and coats to home- less shelters. But now it's almost time to get caught up on something else….
Time…time keeps on slippin…. so fast.
~A