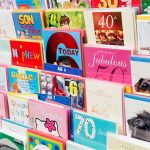 I dropped by tonight to purchase a card for a birthday celebration tomorrow for my niece. The date just kinda snuck up on me! The card cost more than double what I spent months ago when I had to do this. I realized I need to start planning ahead.
With Send Out Cards or even Amazing Mail —all you just have to be in front of your computer and we all know we do that way too often 🙂 Just choose a card, write in it, pick a gift if you desire, then click send – that's all there is to it!
Did you know that If you know in advance you need to send a card to someone, and I mean only 3 days, then you can get a card for just $1.99 printed and mailed? And you can design your own card or use any one of the 25,000 templates that are available?
How often do you hear the phrase 'well, it is the thought that counts'? Did they just forget or is it an excuse? Have you said it?

How many times have you thought to do something?  Call someone, send an email, send them a card, buy a gift, send a letter, only to find some weeks later you had forgotten, the letter is still on your desk, in your car, in your purse, the email never got sent, and you never had time to  go to the mall.
With Christmas just a heartbeat away, and other celebrations too, isn't it time you stopped procrastinating and took a few minutes to show you someone you care? Of course it is! Get Hooked Up with
Send Out Cards
Now!