Some thoughts from my fans (clients)…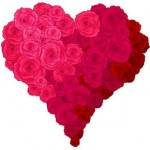 Annette has been a blessing for my business. Since I started working with her, my business has grown much faster because I finally have the help I need so I can concentrate on what I do best – creating fab programs so my clients can create the life of their dreams. A business has a lot of demands that can be overwhelming. Annette takes care of the details that used to take up too much of my time, time spent away from doing what I do best, and I know my business is in good hands.
Most of all I like Annette's integrity. I really believe that outsourcing and getting help are essential for growing a business and in this oversubscribed field of VA's, Annette stands out. I am confident about asking her help with just about anything as she is scrupulously honest about her hours and she treats each task as precious as if it was her own business. She brings enthusiasm to the projects we do together and it's a joy to work with her. In the work I do, this profound respect is extremely important. My business and my clients are very valuable to me; I am happy for Annette to represent my business and deal with my clients and that is the highest praise I can give.  I am so glad I met her!
Chrissy -  www.UnleashingAphrodite.com
———————-
Annette has been working with me for quite a long time and her vast skill-set has proven advantageous on numerous occasions.  She's been indispensable to my business for everything from research to project administration, marketing and promotion of my various business ventures to the handling of vendors and vendor contracts, telephone support (inbound and outbound), and a whole lot more.
Perhaps Annette's three most significant attributes are her ability to get things done, her willingness to go "above and beyond", and her extraordinary ability to deal with almost any type of person.  In short, I can't recommend her highly enough.  If you need a virtual assistant, you'd be hard-pressed to find a better one.
Richard Dean Starr- eRead Digital, LLC
—————————
I am very hard to please when it comes to time-lines and Annette has represented me and my business very well in this area. Her time management appears to be very well organized because she always completes the tasks I have for her on time.
Annette has many strong skills – her ability to learn fast is definitely one of the most valuable aspects of having her as a VA. She's not limited to what she came with, she is willing to learn and learns fast. Annette's wide range of duties for me has alleviate a lot of stress and burden from me so I can concentrate on other projects.  I don't know what I would do without her.
Eliza Steeple – Online Piano Teacher – www.learnpianoonline.com
————————–
Annette did a great job assisting me with my day to day operations, and also helped me grow my business by creating new marketing directives that gave me immediate sales results. Annette was able to jump in, learn my business / customer base quickly, and handle a changing work schedule. I highly recommend Annette to anyone looking for a hard working, creative assistant."
Joshua Carruthers – Owner – Sonic Sales, Inc.- http://sonicsales.com