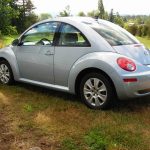 I have worked in the Automotive World for lots of years. Specializing in customer surveys, customer satisfaction, service department appointment coordinator, and more… My VW Beetle is priceless to me!
These are many ways a Virtual Assistant can help you in the Automotive Industry:
Schedule/reschedule Service Appointments
Administer Client Satisfaction Surveys via phone
Call Customer Base for Reminders on Services due
Call Customer Base to Up-Sell Recommended services to be done from previous visits in, using incentives for customer
Check recall lists and call customers to schedule their car in
Any customer follow-up
Almost anything that can be done remotely..we can do.
Personally, I am very familiar with ERA database and somewhat familiar with ADP
database from client side.
We can sure help keep your Service Department flourishing!