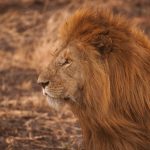 "5 Steps to Strengthen Your Business Foundation and Create More Profits"
Excerpts By Sydni Craig-Hart
It's important to take stock of your business periodically and see how your foundation is holding up and what improvements you need to make.  And if you're just starting out, you'll do yourself a HUGE favor by setting up a strong business foundation from day one.
The following are my top five tips for assessing your business and strengthening your foundation:
Review and revise your business plan – Many times business owners create a business plan when they are first starting out, get excited about it, but then file it away and never look at it again.  Sometimes new entrepreneurs don't even take the time to develop a simple business plan.  This is a BIG mistake!  Going through the steps to create a business plan is a terrific way to get all of your ideas down on paper and to create a roadmap to follow to grow your business.  It's easy to think one can keep all of their ideas, goals and strategies locked safely in their memory, but you know you absolutely can't remember all of the details right?  So schedule time on your calendar NOW to review and revise your business plan. Think about all that you've accomplished thus far in the year and map out your goals for the rest of the year and then how you'll achieve them.


---

Take stock of your financial situation – For some this can be the least "exciting" part of running a business – having to deal with all of the "number stuff."  But, most of us start our companies to make a profit and support our families – not to unintentionally be running a non-profit organization where we work for free.  If you are not already doing so, ask your accountant or bookkeeper to start running monthly reports of your expenses and income so you can see how profitable you REALLY are.  You may be surprised to find out which of your services are actually most profitable and then start focusing more attention on those.  Also, you'll see clearly how your expenses are affecting your bottom line and what adjustments need to be made.


---

Review your business standards to see if they are still working for you – One of the things my coach helped me to do when I was first starting out was to create a set of standards for my business.  This included the hours I would work, my fee structure, how I would handle different clients, different situations, illness/vacation, etc. – basically ALL of the details of how I would run my business.  I highly recommend that you take the time to outline your standards as well.  It's your business, so the way you work and operate your business should be reflective of and work for you.  After doing this you'll be clear about your boundaries and can then easily (and tactfully) share them with your clients to ensure that you are supported and protected to do your best work.


---

Fine tune your marketing systems – Some have a bad habit of only marketing their business when they need a new client.  That is a big no-no!  As a business owner, you should only be spending your time on two things – 1) serving your clients and 2) marketing your business.  You should be regularly attending networking events where your ideal clients hang out, following up on leads, engaging in social media and pursuing other effective marketing strategies.  Marketing your business will be a lot easier (and much more effective) if you consistently and comfortable share what you have to offer instead of operating from panic mode because you need a new client.


---

Start implementing systems in your business – You likely do some of the same tasks over and over again in serving your clients.  At the very least, each week/month you're doing bookkeeping, marketing, reporting to your clients on project progress, etc.  As such you should be developing systems for every aspect of your business.  A system is simply a list of guidelines or instructions about how to handle a particular task or project.  It's a way for you to implement quality control into your practice so that you consistently deliver high quality results for yourself and your clients.  It's a way to save time, because you won't have to think about or try and remember how to handle a particular project.  And it's a way to make more money.  "How so?", you may ask.  Because you can easily delegate certain tasks to someone else, freeing up your time and mental energy to pursue your high-payoff activities.  The more you systematize your business the more organized and profitable you will be.  So, start today in outlining the steps you take to operate your business and serve your clients.  Compile the instructions into one central document or binder and create your own operations manual.  As you continue to grow you'll have all of the information you need to run your business right at your fingertips.
---
Sydni Craig-Hart, The VA Success Coach™, is Founder of Executive Assistant to Virtual Assistant!, a company dedicated to providing Administrative Professionals with the support, tools and resources they need to create a highly successful, profitable Virtual Assistant business. To read more tips and receive her free report and newsletter… Visit http://www.eatova.com